Looks as she did 15 years ago,
Jada Pinkett-Smith
, Covers the July 2009 issue of
RedBook
Magazine.
In this issue
Jada
decided to open up, & give us all an intimate insight on work... & the strengths behind her envious 11-year marriage, to
Will Smith
.
--Sharing all her
secret tips
to a solid, long lasting relationship.
"Nice outfits and high heels! And talking. And making time. You've got to make time. Our men want to feel important. We want to feel important. So it's about establishing an environment in which that can happen. It can be hard because we get caught in the grind of life."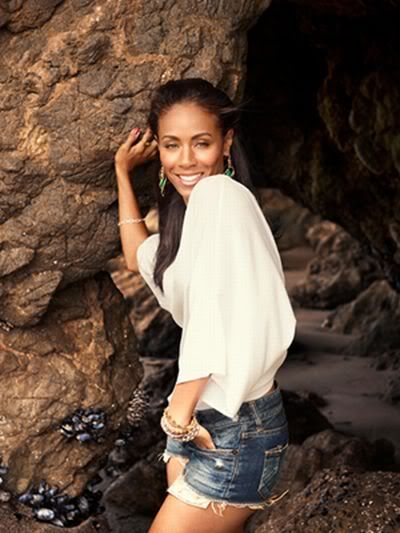 "Wallets are tight right now — so just simple stuff. A night walk? Man, do I love those. Or pack a lunch and go to the park, like Will and I did. Even a drive — and then pull over on the side of the road!"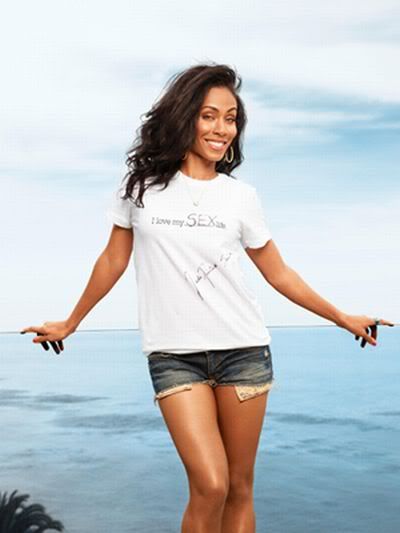 "Think of places outside that are comfortable to have sex. Does he have access to his office? Have a fantasy date. Be his secretary! Be sneaky. Your girlfriend's house at a party. The bathroom! A guest bedroom! Just switch it up. Anything like that can keep it going. Anything it takes to keep the flame alive."
J.Cherry