Rising on the road of success & stardom... & crammed with so many of today's fashion trends, -- my portfolio was desperately calling for an expansion!


iKiddUNot
, I sought out high & low in search of fresh faces. --Managing to brush past all of the industries jagged edges... I was able to call upon two
aspiring
models, for assistance in bringing my ideas to the forefront.
--& with being captured by
Delon Chateau's Photography
on a previous job, I knew he'd have the perfect lens to
embody my vision
.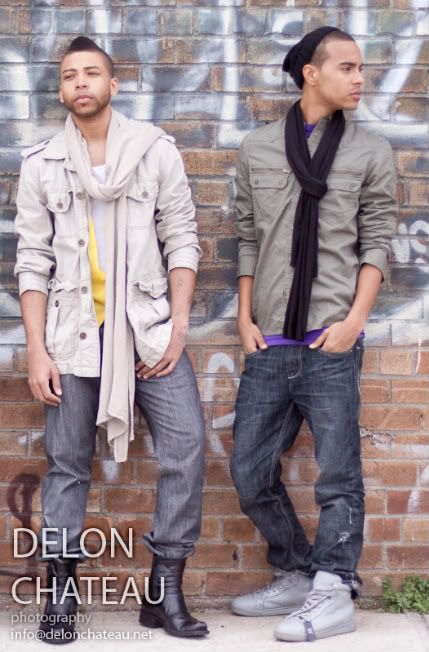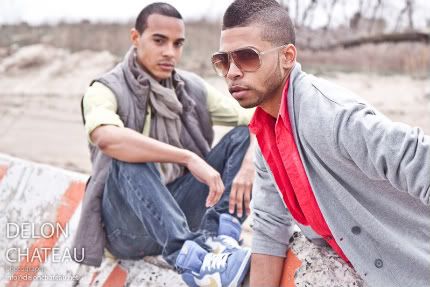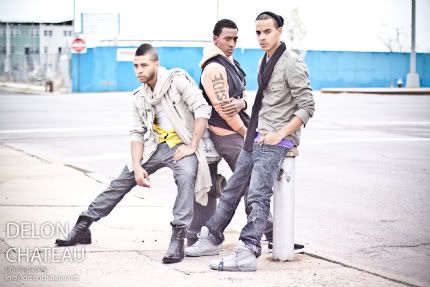 Looking beyond all the
behind the scenes
chaos... including last minute cancellations by my stylist, & with the weather against us... we still managed to pull it together & execute amazing shots to capture the essence of
spring/summer 09
.
Shout-Out
to
Trent Crews, Kaseem & Delon
, for a job well done!
ClickHere
for more of
Delon Chateau's Photography
&
photo's from the shoot
.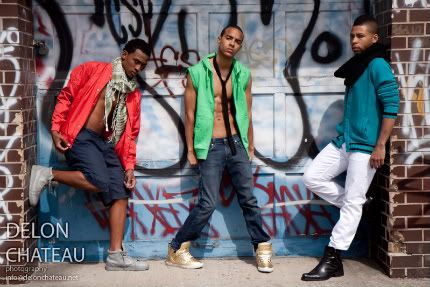 Models:
J.Cherry, Trent Crews & Kaseem
Photographer:
Delon Chateau
Direction:
Spring/Summer 2009