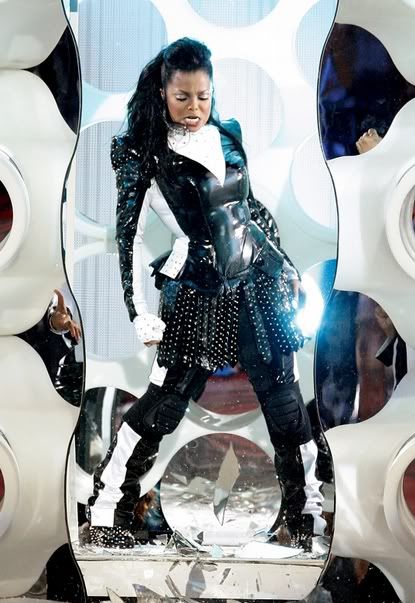 Janet Damita Jo Jackson
( I had to go full government on this 1) Put together the complete definition of a tribute to her brother, the late King of Pop
Michael Jackson
last night.
Did anyone peep how they actually edited her out of the original Scream video for the dance duet w/ her & Michael? Like it's crazy that in his death, there's this sense of life & rebirth in the careers of his family.
Get into this entourage of hand picked dancers including Laurie Ann Gibson (Who was DAN.CING!) along with Tina Landon & Chris Judd (J.Lo's ex husband)
Janet Jackson Icon Status Proper!
Play Pressed.