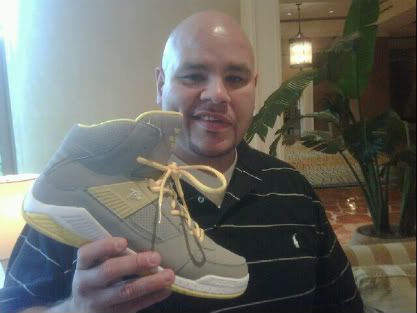 With a set
Oct. 6th
release date for
"J.O.S.E Part 2"
,
KiddUNot
has got its hands on the final
track-listing
... as well as
Fat Joe's
K-Mart
retailed sneaker collection,
"The BlackOut"
.
Take a look...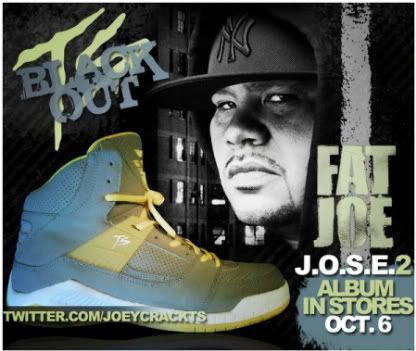 1. "Winding On Me" produced by Ron Browz feat Lil Wayne & Ron Browz
2. "Hey Joe" produced by DJ Infamous
3. "One" produced by The Inkredibles feat Akon
4. "Put You In The Game" produced by Shief feat T-Pain & OZ
5. "Congratulations" produced by Eric Hudson feat Rico Love & T.A.
6. "Porn Star" produced by Jim Jonsin feat Lil Kim
7. "Cupcakes" produced by Shief feat Ben Soir
8. "Me and My Bitch" produced by Calvo feat OZ
9. "Here We Go" produced by P.I.T. feat Fabolous & Rico Love
10. "Ice Cream" produced by The Inkredibles feat Raekwon & TA
11. "Okay Okay" produced by The Inkredibles
12. "Music" produced by Raw Uncut
13. "Aloha" produced by Rico Love, EHood & E2 feat Pleasure P and Rico Love