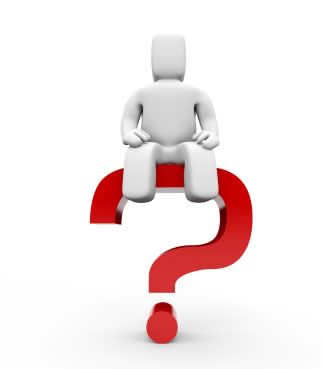 With the sudden passing of
Michael Jackson
, this week has been filled with lots of emotion! We've been thrown off our daily tasks and through a loop, so to speak...but yet & still, we have a few unanswered questions!
As the week reaches its
hump
, we've seen everything from
Jamie Foxx's
"boa constrictor" 
to
pointless
....and we mean pointless, reality shows.
As the
shenanigan's
roll out, the
questions
roll in.....
WHY?
1.
Why
Beyonce?? Why you'd drag that
TIRED A**
"Ava Maria"
costume to the BET awards, & not give
Michael Jackson
a single tribute?
2. Speaking of tribute,
why
didn't
Ciara
stick to what she's actually good at--
dancing
, instead of belting out all the wrong notes at this year's BET awards?
3.
Why
do we feel like BET pimped us all by tricking us into watching a
3 hour
show that maybe had what,
30 minutes
worth of actual Michael Jackson tributes?
4.
Why
is
Mariah Carey
saying that
Eminem
is obsessed with her, yet she's the one making an entire song and drag video likeness of him?
5.
Why
did Michael Jackson's death sweep
Farrah Fawcett's
under the rug?? People barely knew she
died
. That was shady!
6. OMG!
Why
didn't someone tell
Ne-Yo
to throw that hat back when he performed
"Lady In My Life,"
at the BET awards?
7.
Why
has there yet to be a movie focused on the "Life & Times " of Phyllis Hyman? I can easily see
Jazmine sullivan
or Beyonce playing the role. For goodness sake, Beyonce stole all her looks anyway.
8.
Why
does
Tiny
&
Toya
have their own reality show??...Yet alone, Frankie & Neffe?? I mean really, who cares??
9. Hmm.... Speaking of Tiny & Toya,
why
does it take so much effort to get used to Tiny's face & Toya's voice?
10. Since the
O'Jay's
tribute...
Why
 is everyone just now believing in
Trey Songz
vocal ability?Where Have y'all been??
11.
Why
did 
Drake
 have a bigger
buzz
than half the artist at the BET awards!?!?
12.
Why
is it so funny that
Dorion,
from BET's College Hill, chose the
WORST
week ever to attempt to whore for relevancy via his "accidently leaked" photos?
13.
Why
 would
Lil' Wayne
leave 
Toya 
in the first place? Have you seen her? She's a bad bad B*tch, I would have never left!
14.
Why
can I foresee
"Skank Robbers"
selling out if it ever made it to the box office!?
KidduNot
, we got questions....& we need answers!