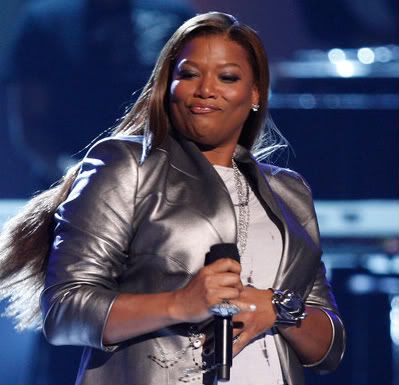 Releasing an album later this yeat,
Queen Latifah
recently sat down with
The Los Angeles Times
to discuss
her new project, her diversity in music,
and
Michael Jackson.
On New Album:
"It doesn't have a specific theme -- each [song] was so different from the next, me being the common denominator. And I realized my different characters were coming through on these [songs]. My acting, singing and rapping identities all came together under one roof as well as my taste in different kinds of music. I'd say it's half rap and half singing. If I had to categorize it, it would be more like hip hop urban alternative."
On Michael Jackson:
"At the end of the day I'm happy, he's free to be, free to fly, free to be welcomed by God's arms. He's had an amazing and incredible life, and it's not been without his sacrifices and trade-offs. Just to lose your anonymity, to be followed, where you go, and not be able to run around and play like a little kid? Grow up fast, and hang out with adults all the time. You don't want to have the responsibility of a life dissected like that. I look at some of those videos they're playing, you see the mischievousness, the kid in him that comes out in these things. One of my favorites was 'Scream,' with him and Janet. I always wanted that video to be a movie starring Michael and Janet. It'd be huge."
Click
here
for full interview
Her new album
Persona
will be released
Summer 2009.