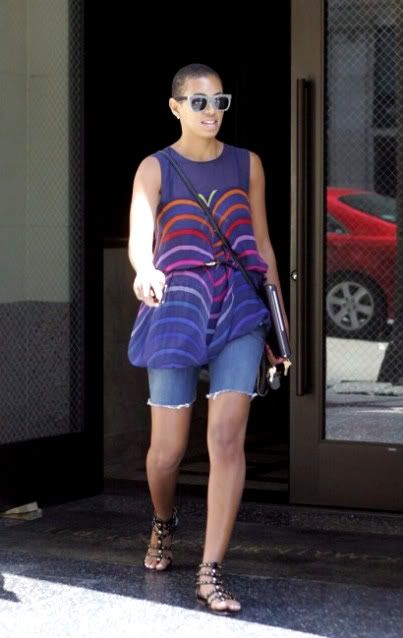 Spotted:
Solange, looking more natural than usual, in LA July 22, 2009 rockin a "low-boy"
First we've seen
Cassie
shave off a portion of her hair, followed by
Lala
, and more recently
Rihanna
was seen rockin a semi-shaved head with a
Mohawk-style
top. Well now
Solange
has taken it a step further then these other girls, and shaved her
head bald
. Solange went from long and flowing to short and edgy...
I honestly don't think it fits her
facial structure
at all...Let me say this,
every style doesn't fit every person!
And everyone can't get away with a style like this, Solange included. She sort of lost her beauty by chopping it all off if you ask me! Talk about taking
12 steps back!!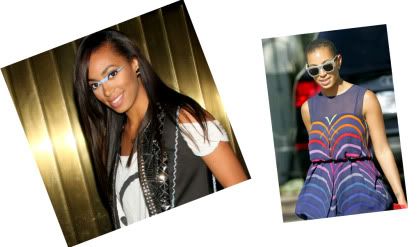 But enough of how I feel, what do you think? Is it a
10
...or is it a
chop
?