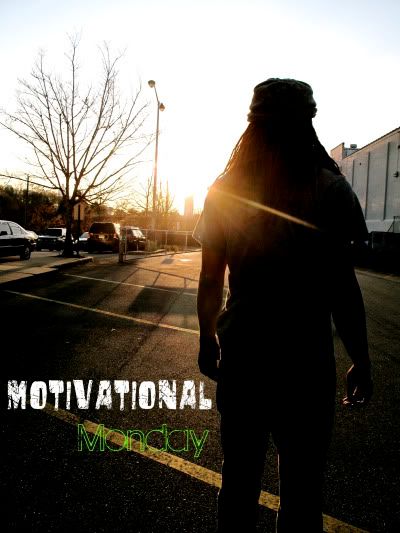 Motivational Quote:
Turn your face to the sun and the shadows fall behind you.
~Maori Proverb
Think about it...
We do our best to keep you afloat under
stressful
situations. Thats the reason for our
Motivational Mondays
, basically an attempt to get your week started off with some sort of
inspiration
--to keep you going. Whether you're working or unemployed...these quotes are for everybody, and with the emails I've been receiving, I think were doing a pretty good job at reaching out to our viewers. That being said, please feel free to
comment
or
email
us a story that we can feature on our site and put a
"motivation"
spin to it. I'm sure someone else may be going through the same issue.
Email:
KodakBoi@Kiddunot.com
Comment:
Below
KodakBoi