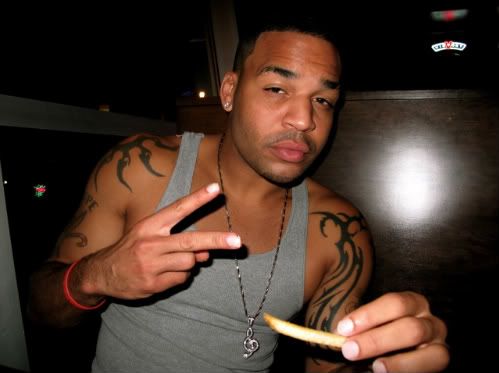 The homie
Diego
came in town and wanted to chat it up about his new business ventures and new recordings. If you not familiar with Diego, he is the youngest brother of R&B famed group
H-Town
. We've done a few features on our good friend for the site. When he said he wanted to grab some food I decided we hit up
Taco Mac
. Despite the Mexican sounding name,
"Taco Mac"
offers what any other sports bar would - Tv's, burgers, wings and fries.
The best burgers, wings and fries may I add!
They have these wet lemon pepper wings (to die for) and for
$7.95
you get 10 wings and a basket of their home-seasoned fries. They had so many TV's decked out on sports channels, but you couldn't possible try to watch all the sports, I wasn't worried anyway. I was to busy listening to Diego a.k.a
Dakota Rivers
, as he likes to call himself lol, tell me about his new ventures.
Location
: Taco Mac- 933 Peachtree St NE Atlanta, GA 30309
KidduNot: Diego & KodakBoi
from
KidduNot.com
on
Vimeo
.
The convo was good, but the food was better! Yea, we killed those lemon pepper wings and....and the drinks, yea we murdered them too! Watch out for new material from Diego in the coming weeks.