Relaxation
- the state of being free from tension and anxiety.
There's nothing more fun & relaxing than laying on the beach with a
Call-a-Cab
and a
Mojito
at 1 o' clock in the afternoon.
Talk about peace of mind!
Since being in the
Sin City
, Will & I have been on the go, none stop. And tho I'm a city boy at heart, I can't stand the
hustle and bustle
of big cities. We took a day off day and spent it on
South Beach
. Will was all hitting up the beach to get that tan. I wasn't seeing it for that tho, so I came prepared with sun block, ready to fight the uv rays. I mean, I was blessed with a complexion to die for....why damage it with the sun. Oh and Will....that was sold seperately by the way!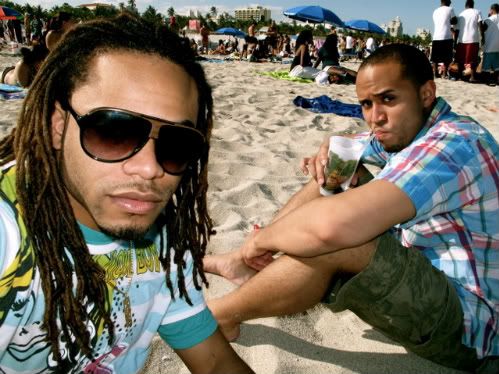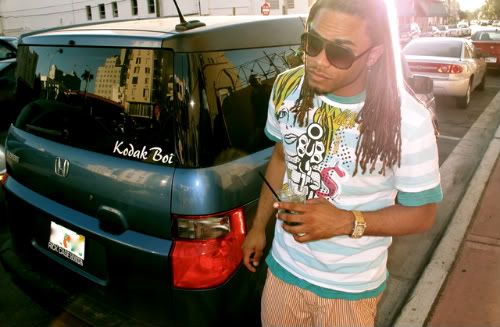 After we got it in at the beach, we did it true
Miami
style and hit up
Latino Cafe
(Biscanye) and put the business on a cuban styled sandwich. You can not hit up the M-I-A and leave without grabbing a cuban sandwich.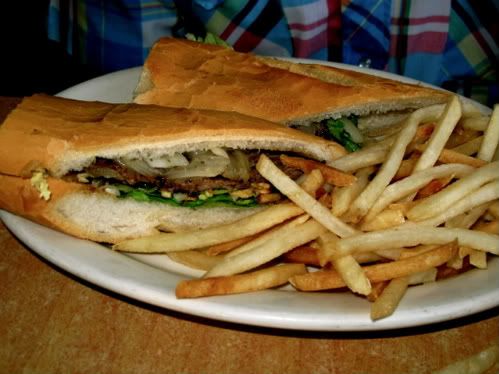 K
odak
B
oi