W
e've been here for week! Boy oh boy,
"Time flies when your having fun!"....
and that's true.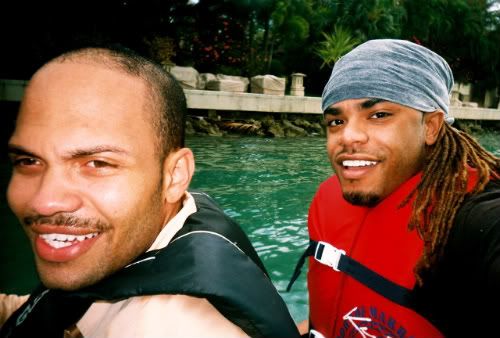 T
oday I felt a lil
ChrisBrownBeatEmDown
ish, so I beat a bit#@ ass and went jet skiing. How nice, right!? Wrong, ya'll know I don't condone that....But all jokes aside, one of my favorite things to do while here in
Miami
is
Jet Ski
. Me and the homie
A.C.
took out the Jet ski and hit up the beach and surfaced around some of Miami's biggest star attractions -
Star Island
and
Fisher Island
.
Oprah
has a pad on
Fisher Island
and countless entertainers have houses on
Star Island
. We also took the Jet ski out to
South Beach
- where all the
spring break
college kids were.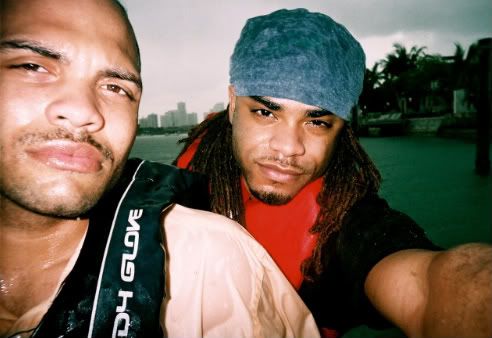 Back to
Chris Breezy
- My day does sorta tie into the 19-year old
R&B
crooner,
i
K
iddu
N
ot!! I spitefully , landed outside of
Diddy's
infamous
Star Island mansion and took a picture clinching my fist at the camera, in the area remotely close to where
Chris Brown took his infamous shot with the same gesture
, weeks after his
Feb. 8th
incident with
Rihanna
....
See the connection?
This was the
SAME
mansion Chris Brown was stopped at 2 weeks ago have the time of his life !?!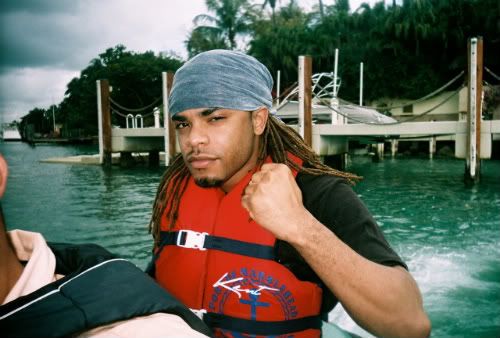 It started raining, but you know I never let a lil
wet wet
put a damper in my day.
I had a Fu@king blast!
Photos
: All taken outside out
Diddy's
Star Island mansion