The
K
iddu
N
ot
C
rew are looking for
2
/
3
passioninate members to help produce & insure that our brand, as
f
resh
as it is, stays
dougie
around here by contributing with daily updates.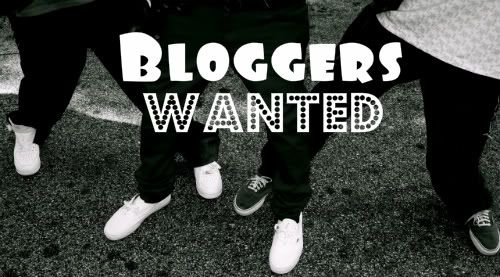 To cut to the chase, here's what we're Looking For…
We need
bloggers
with the time, energy, and patients to update
multiple times
per day. A writer with a unique,
witty
style is always a plus
+
- a little sense of humor goes along way! Someone with an interest in and knowledge of
pop
culture
is a must. Someone who is familiar with all grounds of
Hip Hop
and
R&B
would be nice. Familiarity with all forms of music from different eras and genres is a major plus. Someone who has the ability to self-edit and properly structure post, as well as
fact-checking
info being posted is expected. Only people who have total self-discipline and motivation will be tolerated - we don't have time to babysit around here.
If you feel you can fill in a slot & bring in that extra flair, please email me
Kodakboi@KidduNot.com
.
Be sure to include a written sample that would cater to our brand, which can be reviewed & published immediately if needed. Also include your
Myspace

/

Facebook
page. There are existing format guidelines, style and procedures already in use at KidduNot - all of that would be further discussed in email nonetheless.
This is an unpaid, but rewarding opportunity. If you are an aspiring author or
blogger
you will benefit by gaining exposure for your writing and become an expert on your craft.
As you can see, I've been doing a lot of updates on my own, trying to stay on top of things...but sometimes I fall short because of the simple fact that...
I'M ONLY ONE PERSON
. I can't do it all by myself. The internet waits for no one, you already know, so this is my attempt to look for a few
new kids on the block
!
I look forward to hearing from each and every one of you....