At first, I was angered & disappointed.
As a fan of Kanye West, I have spent much of the past several years defending Kanye to those who did not understand his genius. All the while, Kanye was proving that he was really showing personal growth. After a series of outbreaks after the release of
Late Registration
, most people knew that Kanye was incredibly arrogant. However, we were reminded of his humility and his "rags to riches" story by the album
Graduation
and songs like "Big Brother," "Champion," and "Good Life." Every time we thought he was arrogant again, he would do something to confirm that he was sincere in his attempts to become a better person. I was pleased, and most people were pleased. In fact, most people had stopped noting his arrogance.
Back to the point at hand: The Taylor Swift incident made me angry. I thought he had come a long way, but this tantrum really made him look foolish. Worstly, Taylor Swift didn't really deserve this award. When Britney Spears won over Beyonce for best Female video, Kanye's rightfulness became all the more evident.
Beyonce's "Single Ladies" is probably the most influential and impactful video of this
decade.
The affect on pop culture that "Single Ladies" has had is indelible. I have seen videos of everyone from Chris Brown to Katy Perry to Joe Jonas cover some portion of the dance depicted in this video. It was #1 on the Hot 100 for
weeks
and
weeks
and
weeks.
To top it all off, Beyonce won the award for Video of the Year. I am dismayed as to how a video can be the
best
video that
year
, yet somehow not be the best f
emale
video or the best
pop
video.
Logically, it doesn't follow.
But back to the point at hand: In my humble opinion,
Kanye was right
. But it is also obvious that he was also
incredibly wrong
. I probably don't even need to explain this to you, because it's obvious. He had no right to take that girl's moment from her. Regardless of his intentions, his actions were hurtful and painful to watch. I think Katy Perry said it best: it was like some
stepped on a kitten
.
It's not easy to see your
Idol
step on a kitten. Throughout the past few days, one thing has made me happy that this whole thing went down: the random appearances of Lil Mama. I can't explain how she got all of these places, but I just know that this s*** is funny.
It all started with Jay-Z & Alicia...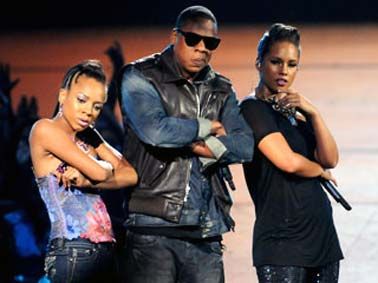 Then I realized that she had somehow been stalking Jay-Z for a while.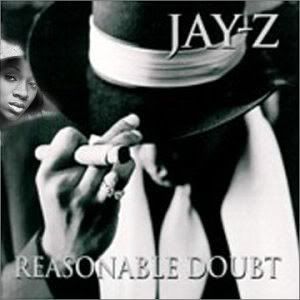 Lil Mama posing with Jay-Z for the cover of
Reasonable Doubt
Lil Mama Courtside with Jay-Z and Wife Beyonce

Eventually, I found out that this was
bigger than Jigga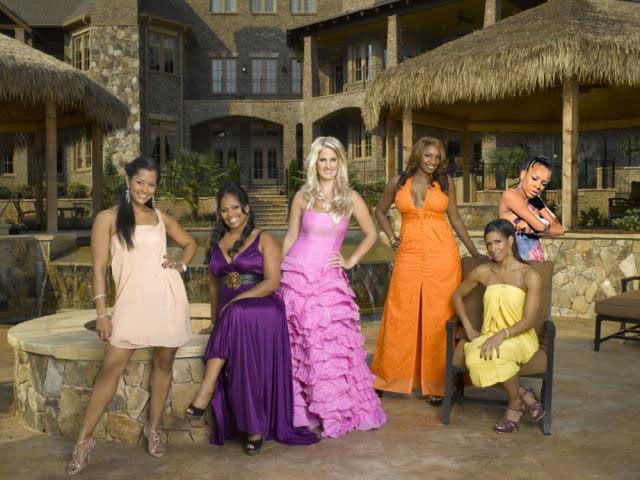 Lil Mama with the Real Housewives of Atlanta

Lil Mama with Chris Brown during their Larry King Interview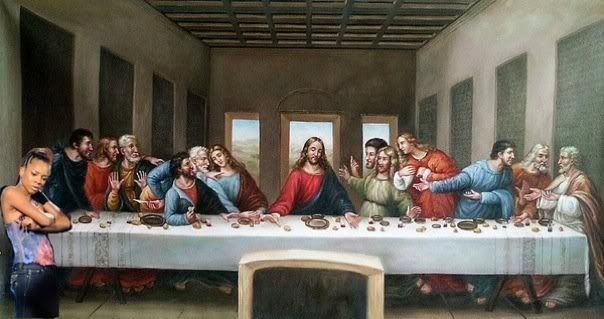 Lil Mama with Jesus and the Disciples at the Last Supper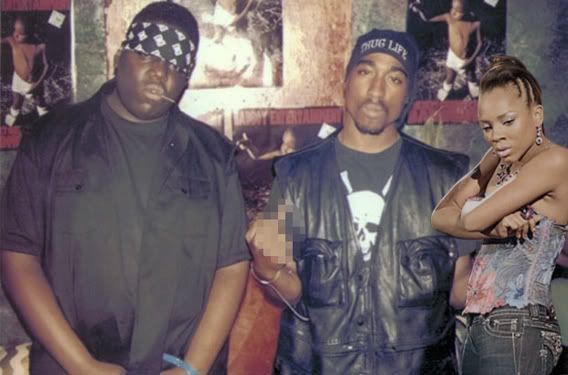 Lil Mama with Biggie & 2Pac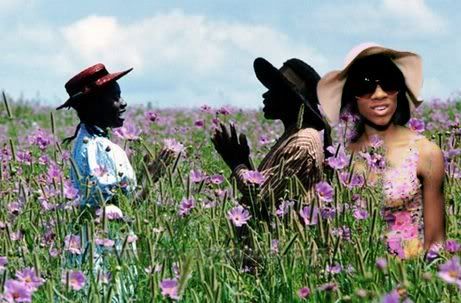 Lil Mama and the First Family