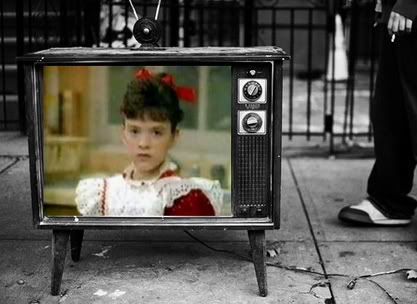 Ya'll know I'm good for that throwback TV & I
know
if you watched television in the 80's that you gotta remember the robot
Vicky
from the TV show "
Small Wonder
". She had that ill monotoned voice & a very
Rihanna
-esque stoicity that was somehow comical. As corny as this show was though, atleast there was a quality of programming that the
entire
family could enjoy back then. From the looks of it, guess my future kids and I will be watching reruns of reality TV shows together. Yikes.