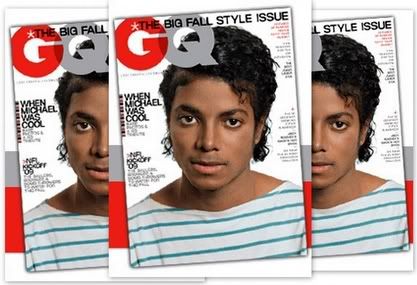 So they're calling this a 'tribute' but the article is entitled
"When Michael Was Cool"
& the first line starts with
"Back in the day before the weirdness claimed his legacy"
?? I'm gonna have to tweet this as a
#FAIL
so far
GQ
. Unhappy fans have already started speaking out, even
Jeramine Dupri
tweeted "
LIFERS THIS IS HOW THE F--K GQ ARTICLE STARTS. -TRIBUTE MY A--
" Hmmm..... get into the rest of the piece
here
and tell me what
you
think......