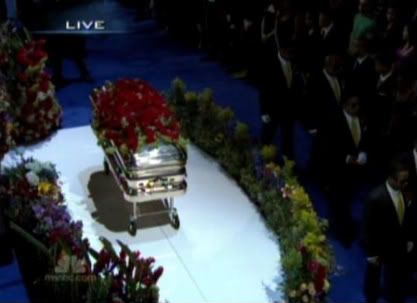 Michael Jackson's
memorial took place this afternoon at the
Staples Center
in L.A. and the world was there.
Mariah Carey, Lionel Richie, Smokey Robinson and Brooke Shields, Lil' Kim, Tyrese, Jennifer Hudson, Berry Gordy, Rev. Al Sharpton, Bernice King & MLK III, John Mayer
, among many others all came out to give their final condolences.
Here are videos from the memorial and a few share memories in case you missed it:
The Family brings out the casket with Michael Jackson in it.....
Mariah Carey
Feat. Trey Lorenz - "I'll Be There"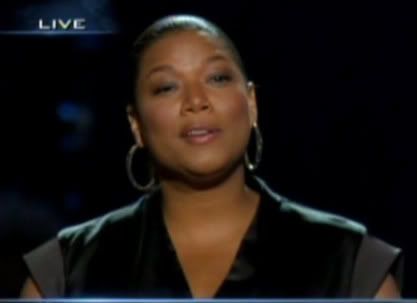 Queen Latifah
came out to speak and gave a wonderful speech. She reflected on pass memories and what Michael meant to her. She also went on to delivery a well written speech from
Dr. Maya angelou
and read it beautifully...
Lionel Richie
performing "Jesus is love"
Barry Gordy
[Motown founder] gave a great speech.... "The
King of Pop
wasn't big enough. He is simply "The Greatest Entertainer That Ever Lived" - Berry Gordy
Stevie Wonder
performing "Never Dreamed You'd Leave In Summer" and "My Destiny"
Kobe & Magic Johnson
came out and spoke. Kobe spoke of his humanitarian work and Magic recalled meeting Jackson for the first time..
Jennifer Hudson
performing "Will You be There" [Free Willy song]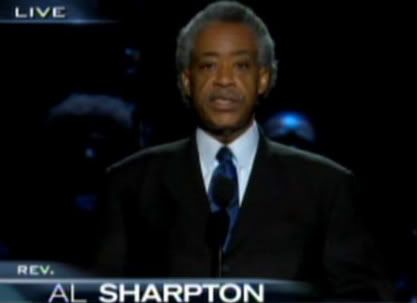 Rev. Al Sharpton
came out and gave a phenomenal speech!
<
John Mayer performing "Human Nature"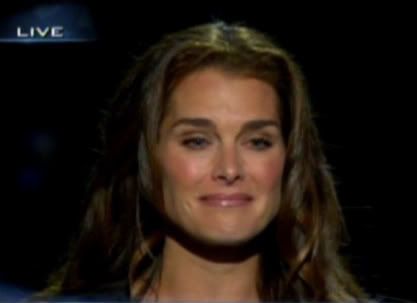 Brooke Shields
gave an emotional speech.
"I use to tease him & say "I started when i was 11 months old when I started out...what were you like 5 when you started? Your a slacker,"
she joked. She made me emotional!
"Look up & where he is undoubtedly perched in a crescent moon. And we need to smile,"
Brooke said later in a somber tone.
Jermaine Jackson Performing "Smile"
The Kings, Bernice & MLK III came out & spoke...
Usher
performing "Gone Too Soon"
Shaheen Jafargholic
[Britain's Got Talent 2009] performing "Who's Lovin' You"
Last Words From Michael's Daughter
Paris
....very emotional!
What an incredible
2 hour performance
....BET this is how you give a tribute!!