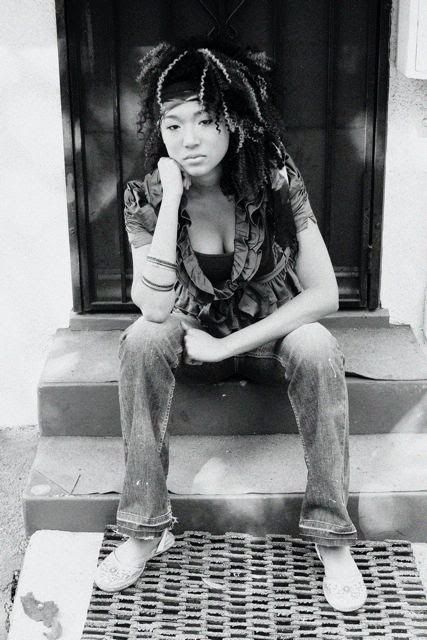 Just a few months ago, Judith Hill was an aspiring solo artist and a successful back-up singer. However, in the past few days, her face and voice have become recognizable to Millions. While watching the Michael Jackson Memorial on Tuesday, it was impossible to ignore the beautiful yet unrecognizable voice leading "Heal the World."
I can tell when somebody has a good voice... but I had no idea how much this chick could blow until I really got into her music.
Before the Pasadena, CA native was offered the job of a lifetime, singing back-up for Michael Jackson's This Is It Tour, she was making a name for herself throughout the Cali performing songs like:
Sam Sparro - "Black and Gold"
And Sly Stone's "If You Want Me To Stay"

Her vocals are

ridiculous

on this track
I haven't heard new talent like this in a minute... Although the tour didn't work out, I'm sure she'll have a lot of success in the future.
By the way, if you get into Cali neo-soul/jazz Indie music, you might have heard this before:
Katisse w/Judith Hill - "Basket People"