On the warm summer evening of June 28 2009 , Occasional Occasions by Carlton presented an awesome tasting which featured over 20 different culinary experiences.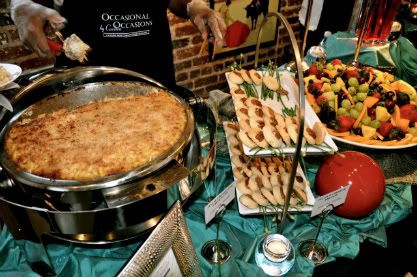 Menu:
honey and apple cider collard greens, shrimp & grits tart, sweet potato hash, smoked salmon cheesecake, and balsamic strawberry salsa.

Drinks:
Red & white wine; Honey lemonade.
Occasional Occasions would like to personally thank you, as well as my support team who assisted me in pulling off this culinary feat. My cooking was a labor of love, and I thoroughly enjoyed preparing each dish for your Bonne Bouche experience.

Bon Appetite
Ya'll
Your very
welcome
...the food was
amazing!!
KodakBoi