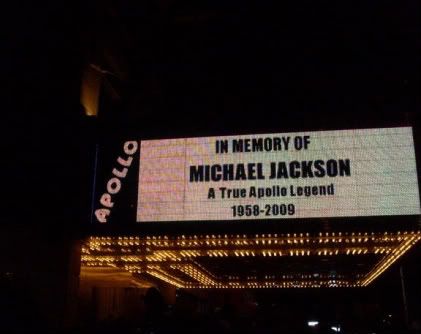 It's been less than a week since the passing of what many would call their hero,
Michael Jackson
, and I'm still in grief and
utter shock
. Even more so shocked after seeing what
BET
called a
tribute show
to the King of Pop. After years of
incomparable
performances and a lifetime of hits, this is how you repay him? With
lack-luster
performances and corny
fill-in's
...BET I Won't let you live this down! We won't stop until respect is given the right way....
All Hail The King....
Video:
Michael Jackson & James Brown, Apollo Theatre, 1983
KodakBoi