It's some crazy Sh*% on the
WorldWideWeb
--somehow came across one of them this weekend.
Baby Bang

Hair Bands
! C'mon now "
Baby Wigs
" ?? ....
Jesus please take the wheel
!
I gotta admit it's semi-
cute
...But why, WHY PEOPLE??? These ain't their damn high school Senior pictures, there freaking babies for goodness sake!
I can honestly say
I've seen it all
...lol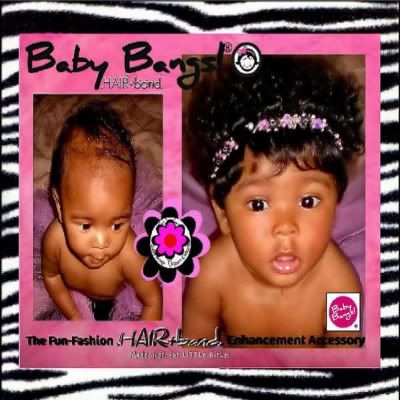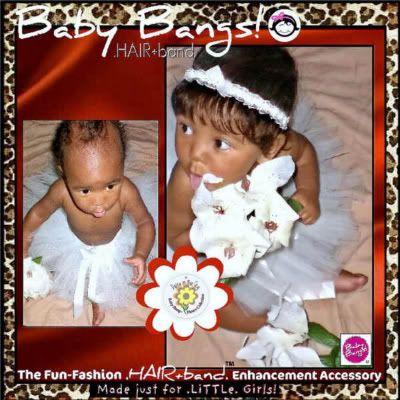 J.Cherry