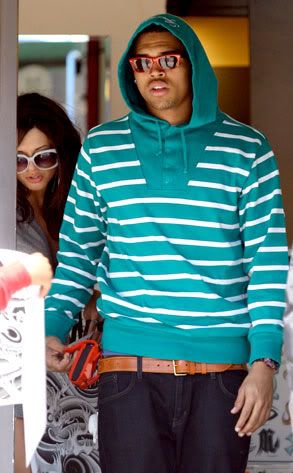 Spotted:
Brown
at a Sunset Boulevard tattoo parlor with Girlicious singer
Natalie Mejia
.
You know I've always had a problem with
Chris Brown's
sense of style. I've offered on many occasions to be his stylist - none of my calls were returned. I guess you can't help a lost cause. Those
small Ray Ban shades
and the
matching
red
cell phone
case? Wait, it that a
tan
belt???...Complete and utterly mess! I love the hoodie tho, but Chris but you didn't own this piece....you just threw it on...and that only works if your
Pharrell
...unfortunately, you 2 are only from the same state....
KodakBoi