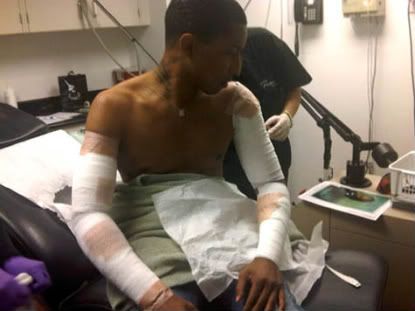 Remember last summer the fashion trendsetter spoke with British Vogue and told them that his tattoos no longer fit in his
"lifestyle"
.... and that he was going to try a new tattoo removal procedure to get rid of them?!? Well here is a photo of
Skateboard P
in the first procedure of the surgery. This procedure involves applying replicated skin over old body art.
I heard they grow the skin for you & they sew it on you...
Now that's seamless!
KodakBoi