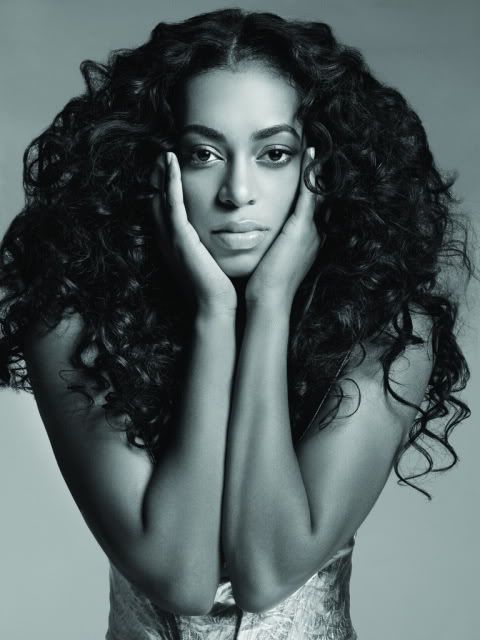 "Geffen did a one-off deal with Music World Entertainment for Solange and wasn't interested in doing a new contract with her. People at the label really liked working with her because other than her infamous news outburst in Las Vegas, she was a constant professional. There were challenges dealing with her camp, but Solange was great to work with. In the end, the CD didn't sell despite Solange's countless high profile appearances."
- A industry Insider tells
AOL Black Voices' BV Blog.
It seems like another one bites the dust! Most recently
Kelly Rowland
, now
Solange
....It's so hard to stay relevant in this industry -
e
ven if your big sister is head of the pack
. And that may be the problem! Some may argue that Solo's sophomore album was better than the most recent from
Beyonce
...So why isn't she getting the recognition and record sales she deserves...and somewhat earned?
Is there an
"it"
factor that's missing from her stage presence? I could have sworn I saw
"it"
shine on her most recent project, but I guess the public didn't see it for her. Has she built up enough core fans to buy her music?
Or do you think it was a
simple
blind
sabotage
on Beyonces part? As Bey did steal back the spot light from Solo after releasing her album just months after Solange's, who rightly owned the summer of '08....
Whatever the case...These girls,
sister and friends included
, need to take a pen and a pad and start jotting down all of Bey's steps....She's already light years ahead of these other girls.
Any suggestions for your counterparts Bey?
KodakBoi