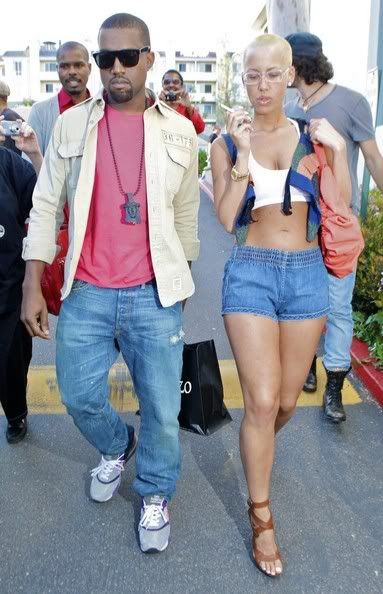 Kanye
and girlfriend,
Amber Rose
, spotted doing a bit of shopping at Sunset Plaza in
Hollywood
.
I guess Kanye got his latest haircut inspiration from Amber, because that
shag
is gone, now he's donning a more faded look like the model bombshell - Dammit, just when I was starting to like the mullet...And wait, is that a
cigarette
in Amber's hand? She just became
75%
less attractive. It's such a turn off to see a woman smoking ugh.
K
odak
B
oi