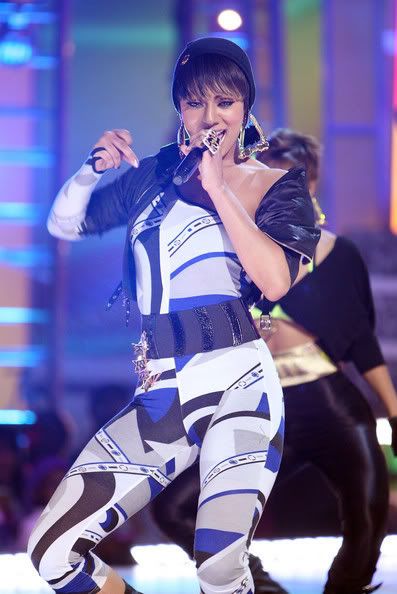 In the remix to Keri's single,
"Turin me off"
featuring
T-Pain
&
Lil Wayne
, she speaks openly to a certain
R&B
male & female in the industry. My question is
who??
Now this is surprising to me, because I've never seen this side of Keri Hilson. I guess I'll be poppin off & pushing bit@#es out the way to if my career wasn't blooming like it should. C'mon Keri, it's enough room for everybody.
In this verse she is speaking to an R&B female front runner:
I shot the sheriff
But wait til i shoot these bitches down (down)
But wait til i shoot these bitches down (down)
Miss Keri baby
Now I ain't tryna start no mess
It's just something on my chest that I need to get off
Cause you turning me off
Your vision cloudy if you think that you the best
You can dance, you sing but need to move it (don't do it to em shawty)
She need to go have some babies
She need to sit down she fading
Them other chicks ain't even worth my time to talk about
Here, she is speaking directly to an R&B male:
I been had dollars boy
Gon getcha money up
No you ain't the only homie on me lined up
I ain't turning it off
I stay turning it on
Go head and tell these folks how long I been writing your songs
I been putting you on
Just check the credits hoe
Who
Keri
who??? I have a feeling, but I don't want to speculate just yet. Who do you think she is throwing shade at and why?
Keri's
In A Perfect World
is slated to hit stores
March 24
. Maybe that's the reason? That's my guess, she tryin to dem boost album sales.
K
odak
B
oi