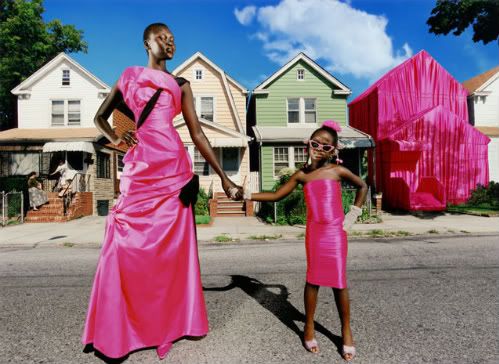 As an
up-and-coming photographer
, the work of David LaChapelle is something I've always admired. His detail, whether
in you face
or minuet, has always stuck out to me in his pictures. I remember seeing this picture of
Pink
holding a fire extinguisher in some random magazine years back, I sat thinking to myself
"Who in the heck shot this?"
. To my surprise, it was the work of Mr. LaChapelle. Already being familiar with his work, I should have known - but I didn't. Remember the infamous picture of
Tupac
sitting in a tub, with soap sods around this head and gentile area? Yep, more great work from David LaChapelle!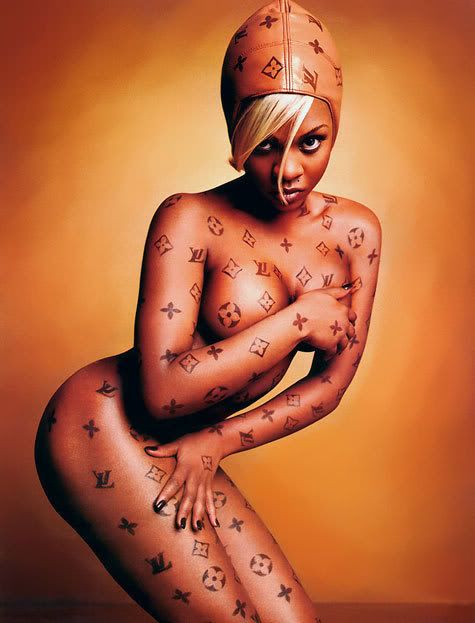 He's also famous for shooting
Lil' Kim
in the infamous
Louis Vuttion
Logo prints, tat'ed over her naked body. All classic work to say the least. His work could be defined as '
Sexy-lux art
in my book. His art is filled with lots of drama and enhanced colours. One glance at this photos and you can clearly his wild imagination in full force with each piece. Love it or hate it, you can't help but appreciate him as a fantastic photographer!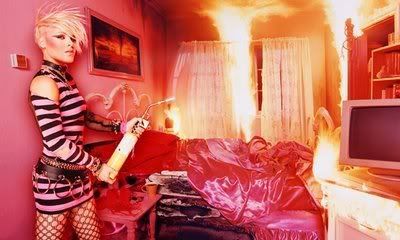 K
odak
B
oi