As this
Black History Month
closes, I want to do a short segment on one of my favorite artists, the late
Jean-Michel Basquiat
. The Haitian American who revolutionized the world of art originally gained fame in the late 1970's as a grafiti artist, but moved on to become one of the forerunners of the neo-expressionist art movement.
Basquiat first started to gain recognition as an artist in 1980. By 1982, Basquiat was shown regularly and
alongside some of the most famous artists in the world
. He frequently collaborated with
Andy Warhol
, with whom he is pictured below.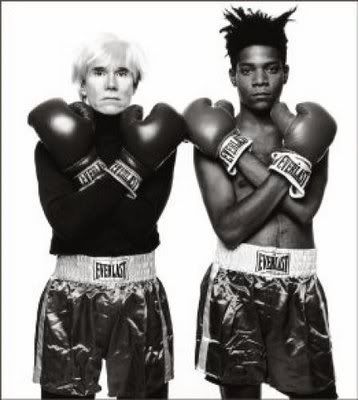 (Basquiat and Warhol)

His personal life was just as vivacious as his artwork. The bisexual artist was linked romantically with
Madonna
and fellow artist David Bowes. Some even claim that he had a romantic relationship with his close yet strained friend
Andy Warhol
.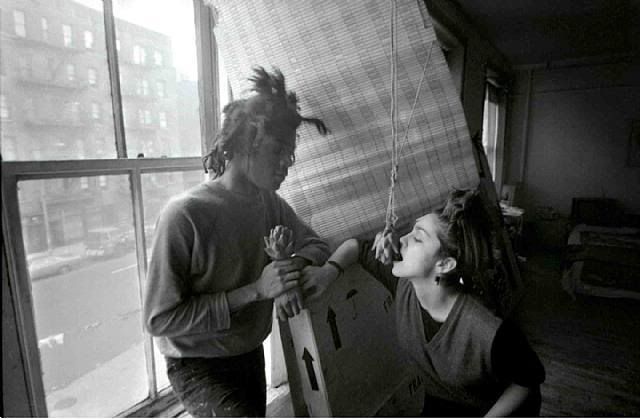 (Basquiat and Madonna)

By 1984 Basquiat developed an excessive
heroin habit
, which started from his early years living among the junkies and street artists in
New York's underground
. At the same time, he was starting to become a
cultural icon
of the 1980s. On February 10, 1985, he appeared on the cover of the
The New York Times
Magazine. As Basquiat's international success heightened, his works were shown in solo exhibitions across Europe and the USA.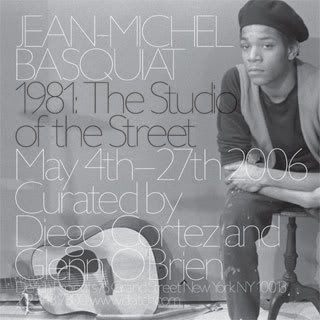 At his 57 Great Jones Street loft/studio in 1988, Basquiat died accidentally of mixed-drug toxicity (he combined cocaine and heroin, creating a drug known as "speedballing")
He was only 27...
Enough of the hype! Let's get to the art! Check out some of Jean-Michel Basquiat's best works below...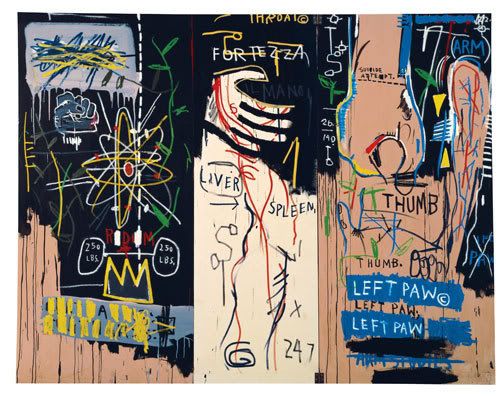 Jean-Michel Basquiat - Catharis (1983)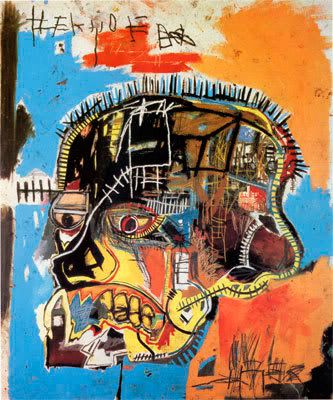 Jean-Michel Basquiat - Untitled Skull (1981)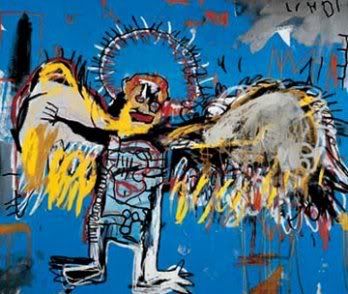 Jean-Michel Basquiat - Cabeza (1982)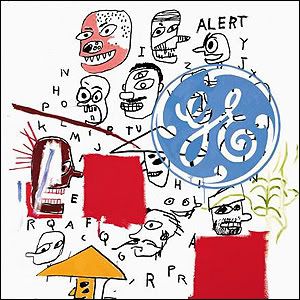 Jean-Michel Basquiat and Andy Warhol (collaboration) - GE (1984)
Jean-Michel Basquiat - Mona Lisa (1983)


"I had some money, I made the best paintings ever. I was completely reclusive, worked a lot, took a lot of drugs. I was awful to people."

Jean-Michel Basquiat (1960 - 1988)


WillyTee for KiDDuNot.com