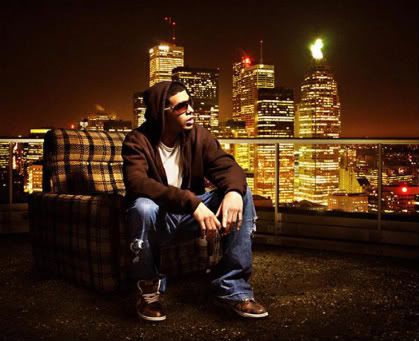 Though
Drake
didn't make our cut for the "
9 Artist to watch in '09
", he's definitely solidified himself as an artist to keep an eye on this year. With his latest mixtape ,
So Far Gone
, dropping last week, the
actor-turned-rapper
set down with
Complex.com
recently and spoke about his project, comparisons to
Kanye
and ghostwriting for
Lil' Wayne
.
If anyone has heard the mixtape ,
So Far Gone
, they can most relate it to the sound to
808's and Heartbreak
, and lyrics of a
Lil Wayne
album. When asked if he's ever ghostwritten for the self-dubbed "Young Mula", Drake makes it very clear that it's always been a collaborated effect in the studio amongst the duo.
"You know, we're all great artists, great minds, and we all just contribute to each other; there's been times when Wayne has helped me out, and I'm sure, I hope, I've influenced him to do or say things on tracks. We help each other out, that's part of being two artists who respect each others' creativity."
When called a mash up of
Kanye and Lil Wayne
,two of the most egotist guys in hip hop right now, Drake takes the criticism as a compliment. "You know, those are two guys that I definitely look up to and to be regarded as a mesh between those two guys is definitely a good thing 'cause I love both of their music. When it comes to influencing my music, I'm also influenced by just great writers, all the music that's outside of the rap or R&B genres. People that paint vivid pictures. Drake goes on to say,
"Kanye West has an amazing mind, but he always has the means that when he thinks something, he can make it happen right away. But I've been singing way before '808s and Heartbreak.' I've been in the R&B world for a long time, writing for artists, writing for myself, playing with different sounds and stuff."
Expressing his love for
R&B
Drake continued,
"I love R&B music, man, that's what you gotta understand, I listen to R&B music more than I listen to rap. That's kinda my thing. I just want to make genuinely sexy music for women to listen to and for men to play for women.
Singing isn't new to the Canadian rapper/actor either.
"I've been singing way before 808s and Heartbreak. I wrote all the hooks on every song I've done since I did "Replacement Girl" with Trey Songz in 2006. I've been in the R&B world for a long time, writing for artists, writing for myself, playing with different sounds and stuff.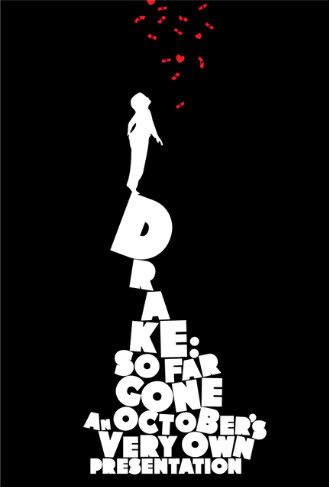 As for the concept behind
So Far Gone
, Drake sums it up simply as a journey in his life.
It starts in January 2008 when I was kinda confused... "Lust For Life", of me crying out, in my head the things that I never say. The things that I was just thinking, that was my mindset. Then it goes to "Houstatlantavegas" which is about what I felt about the girl I was with. I just felt that nothing was ever good enough, and she was always searching for more excitement and then we move into "Successful." I say at the end of the song, "There are so many things I want to say but I just don't know how to say it to you." I know exactly what I want to say, you know, I just want to be successful, but I don't know if I can do it with you and then it goes into "Let's Call It Off," which is the breakup. And then coincidentally when I broke up with that girl a week later I went to Houston and met Lil Wayne and that's where "November 18″ comes from.
Drake explains the concept of the album cover as
"this kid in pursuit of love and money...sometimes you just get so far gone, you get wrapped up in this shit."
To check out the full interview, click
here
K
odak
B
oi