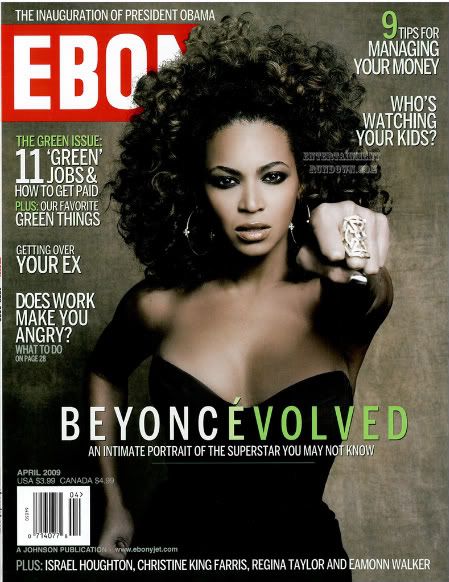 Beyonce 
fans don't have to worry about her going nowhere anytime soon. The iconic superstar says she's not retiring anytime soon!
"I will never retire. I love it way to much. I've worked so hard on my craft and I will never stop,"
Beyonce expressed to
Ebony
, in their April issue.
She says her and Jay-Z stay out of each other's business dealing
s.
"He was very successful before I met him and I was very successful before I met him. So we have so much respect for each other, and respect for each other artistically. We are very close friends, and I believe he is the ultimate artist and he has the same feelings for me."
One thing she does to get on his nerve
:
"I'm a little messy. Oh, yeah. Whenever I'm out in public, I have to be put together. When I get home, I rebel against it and I don't want to take care of anything. I drop it. I'm relaxed. I don't have any shoes on. No makeup. My purse is in the kitchen. I think that is most difficult thing for him. He's very, very organized. I'm extremely organized when I'm working, and I work so much that when I get home I don't want to think about anything."
When she makes decisions about what projects to do, her priority is not money but personal growt
h.
"I turn down million dollar offers all the time because it's something that does not feel true for what I'm trying to say. I have to be passionate about it. Love inspires and growth inspires me…If it is not going to be iconic, something I can love 10 years from now, I've learned I should not waste my time with it."
To read more, click
here
K
odak
B
oi