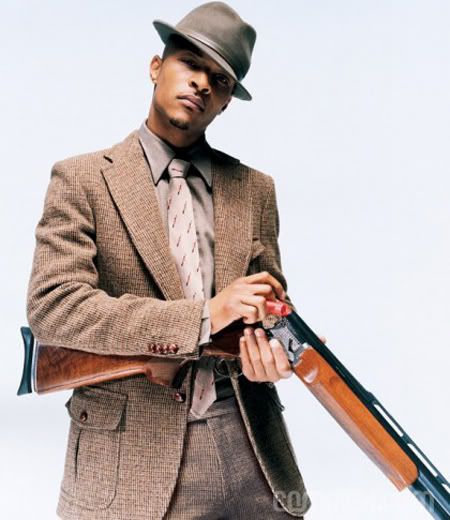 As T.I. prepares to go behind bars in March, he will have the cameras rolling in an effort to set teens on the right course.
The Associated Press reports that Tip's upcoming MTV reality show "T.I's Road to Redemption: 45 Days to Go" will be premiering next month, and the Atlanta rap giant hopes the show will scare teens straight.
The rapper, born Clifford Harris, was convicted of felony gun charges last year and as part of his plea deal was sentenced to 1,000 hours of community service, to be completed before his March 27 prison date, as well as a year and day behind bars.
T.I.P. said he has already done 864 hours and during an interview with the Television Critics Association yesterday (1/9) he added, "This show is in addition to (that)."
The MTV reality series, which started filming in June and will continue until March, will debut on February 10. – Elan Mancini from XXL