C
'mon let's be real now, every man should jack!...Enough with the dirty thoughts, stop thinking nasty, I'm talking about a facical here! That didn't make it much better, huh? lol...Real talk, this face scrub is better than a hand-job, or close to it. I'm referring to this male skin-cleanser that you can find exclusively at
Target
, called
"Every Man Jack"
. Wonder how I keep my face clear and smooth?
You better f@#k with Jack
, I'm telling you! He's simple, inexpensive & it's not calling for much.
$5
is all you need and you can probably catch with my flawless skin (yea right). Though I can't promise you that, I can promise you'll be pleased with
Jack
and all of it's other countless line of products;
body wash
,
shaving gel & cream
,
face lotion
,
soap
and
hair products
. In this $5 price point, how can you not be pleased? This
4.2 0z
tube contains
botanical extracts
which wipes away dryness & irritation to the skin and If you have dry skin like me, I'm sure that will be beneficial to all men alike. Nothings worst than a dry face, trust!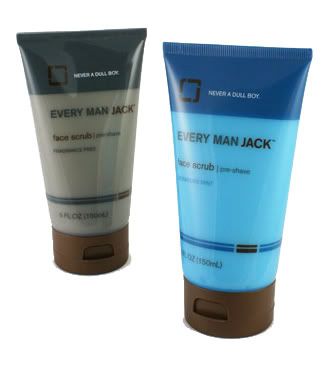 -
Salicylic Acid treats (& prevents) breakouts
-
Glycerin hydrates skin
-
Organic aloe + Vitamin E help protect
K
odak
B
oi