2008 was a big year for a lot of up and coming artists. However, it wasn't as big for some as it was for others. Notoriety does not always parallel talent. The artists listed below are some of the best rappers and singers that the industry has to offer. But for some reason, they are not as well-receieved.
Without further ado: 'KiDDuNot.com's 8 Most Slept-On Artists of 2008:'

Teedra Moses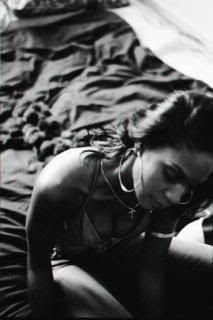 After three hot mixtapes, one hot album, and an ever-increasing fanbase, I cannot believe that some people still do not know who Teedra Moses is. In 2008, she released her third mixtape,
Royal Patience - The Young Hustla Compilation Volume 3,
and prepared for her acting debut as Lisa in the Wendy Williams biopic
Queen of Media
. Teedra is still steadily self-promoting for the constantly pushed-back
Young Lioness
, her follow up to the 2004
Complex Simplicity
, ostensibly
one of the best R&B albums of this millenium.
Although her new album doesn't even have a release date yet, she is still performing throughout the U.S. (check her out at Terrace on December 28) Let's hope that Teedra Moses' talent prevails in 2009; I don't want to have to put her on this list again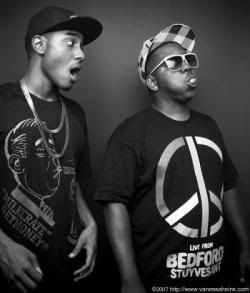 I really didn't think that they would end up on this list, but I also thought that the Cool Kids would finally release an album in 2008. Although
The Bake Sale
did
leak
earlier this year, nothing officially dropped. Even though mixtapes, features, singles, and commercials were released on behalf of the Detroit/Chicago based duo, nothing actually hit the stores for the Cool Kids. Still, 2008 was not a bad year for them. They were able to tour across the world and open for M.I.A. throughout the spring and the summer. They even received an endorsement from Mountain Dew. The duo was also noted by Rolling Stone as one of the top artists to watch for in 2008. And in 2009, they are going to be headlining the "NBA 2k Bounce Tour" with Q-Tip. But as a whole, they still did not get the recognition that they deserve in 2009. I cannot fathom why they continue to be slept on by the industry and hip hop fans.

Asher Roth

Some would argue that Asher Roth shouldn't even be on this list because he hasn't been around long enough to really be slept-on. The 22-year old suburban rapper who dropped out of college to move to Atlanta and pursue a music career released his first mixtape just a few months ago. However, I included Asher Roth on this list because I still would expect more people to know whom he is. I immediately became a fan after hearing Roth's song "I Love College," which represents the shift that urban music is making towards the
collegiate suburban swagger
which is more realistic for most of Hip Hop's supporters, purchasers, and contributors. His debut album is slated for release on March 17, 2009, and I cannot wait for others to recognize the "middle-class minutiae."
Janelle Monáe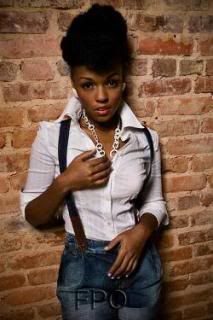 You've heard the name before. You've seen the face (especially the hair) before. In fact, you've probably seen her on VH1's "I Want To Work For Diddy." The contestants' final challenge was to perfectly orchestrate a concert/showcase for the artist in New York City. You might have even heard that she released an album. However, I can almost guarantee that
you've never heard the actual album.
Janelle Monáe is currently signed to Bad Boy records. However, before inking the deal she had planned to release her album
Metropolis
in four different parts or "suites". Well "Suite 1" sold horribly, (partly because it only had five tracks on it) and thankfully, the idea was scrapped. Instead, she'll be releasing a full-length album in 2009. 2008 still was not a bad year for Janelle Monáe. The song "Many Moons" was recently nominated for a Grammy Award in the urban/alternative category. 2008 just wasn't that good of a year for her either...
Mickey Factz

After leaving
New York University law school
to focus on music full-time, the 23-year-old Bronx native started releasing mixtapes online in 2006. Yet, he still has not finally received the notoriety or commerical album that he deserves. At the beginning of 2008, Mickey Factz began releasing a new track every week as part of a series appropriately titled "The Leak." Currently, he is preparing for the 2009 release of his debut album, "The Leak Vol. 3: The Achievement," scheduled for release early next year. However, his album is definitely not his only focus: he has gone on to co-found his own marketing, branding and styling business and label: GFC New York. That's definitely a good thing, because if 2009 is anything like 2008, his debut album might never get released.
Adele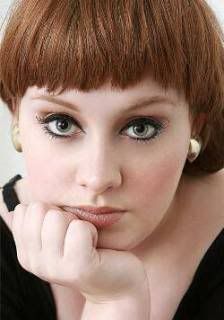 After a tumultuous year, British singer Adele is finally receiving recognition in the U.S. Her first album,
19,
debuted at number 1 on the U.K. album charts but has failed to break into the top ten in the United States. The British invasion actually hurt Adele, who was out-shined by her several of her contemporaries, including Duffy and Estelle. However, she really lucked out by performing on SNL during one of the nights that featured
Tina Fey's infamous Sarah Palin portrayals
. More than 17 million viewers watched the show. Soon after, the album jumped from 46 to 11 on the Billboard's album charts. Since the performance, the Adele has garnered four grammy nominations, inlcuding one for the most coveted freshman award, Best New Artist. I am almost 100% positive that people will stop sleepin on Adele next year.
Solange PiagetKnowles
Somehow, being Beyonce's little sister doesn't guarantee commercial success. However, Solange was able to do what many thought impossibe. Her critically acclaimed
Sol-Angel and the Hadley Street Dreams
became one of the most critically acclaimed albums of 2008. Also, she has done something that Beyonce has never been able to do:
be real in an interview
. I digress... Unsurprisingly, nobody wanted to work with her because she was Beyonce's sister and a presumed flop. Solange had to literally sell her demo to producers. She eventually gained help from Cee-Lo, Mark Ronson, the Neptunes, and more... Although this album did much better than her last, people are still only beginning to stop sleeping on Solange.
Nikki Minaj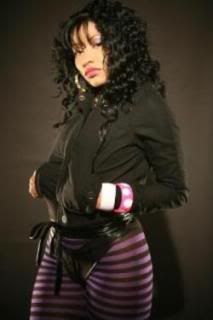 Hmmm.... this is an interesting one... Nikki Minaj has the potential to be one of the biggest female acts in hip hop. However, nobody knows who she is. She clearly has the look. She also has the lyrics. Even though some might say that her voice is annoying, I think that it only adds to her sex appeal. The self-proclaimed "Lil' Wayne's Mistress"released a mixtape this year and was featured on several mixtapes and remixes. Still, noone knows who she is! Nikki is signed to Lil Wayne's label and the two are apparently great friends. However, her success was not catapulted by his... But everyone knows that
artists on another artists' label always flop
... If Wayne ever decides to but this chick in a video, or an offical remix, I can guarantee that she will almost immediately become a household name...
WillyTee for KiDDuNot.com