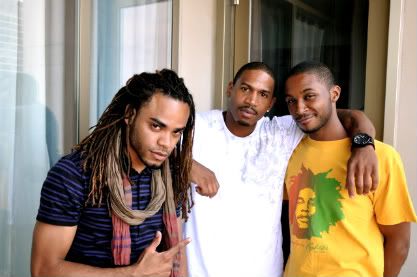 Building
artistry
consist of putting in work, fighting your way to the top, and staying focused. Lately, 
Philip Michael
and I have linked up with some big names in the industry--
Stevie J
, former
Bad Boy Entertainment Hitmen
, who helped produced tracks for
The Notorious B.I.G., MC Lyte, Mariah Carey, Faith Evans, & Eve
....and also had an infamous
sex tape
with her back in '99....yea, that one! But enough name dropping, I been on my grind trying to set Philip Michael up with all the right people. He's hungry for it! Everyday is a
struggle
, it's hard trying to get in this game, but once we're there, we're gonna continue to fight our way to the top!
Follow your dreams
and don't let no one block your hustle!
Stay tuned & watch the brand grow!
Click
Google
if your uneducated on who Stevie J. is.
KodakBoi