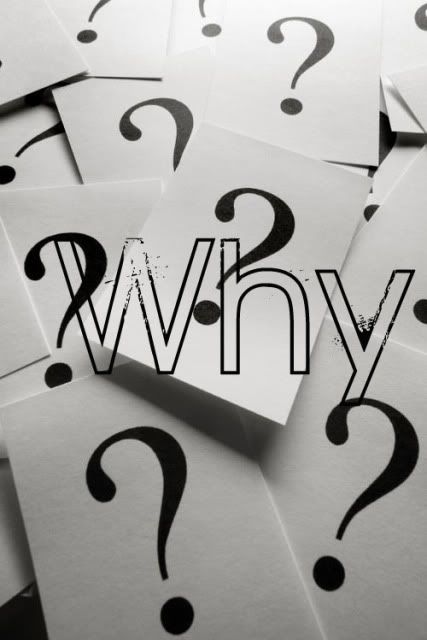 You know what time it is...It's
Why Wednesday
, where we ask
"Why"
to some of your favorite celebs' actions. 
1. Why did
Jill Scott
& her Fiance Lil John Roberts Split?....Are there anymore black
"power couples"
left?
2. Why do scenes from
Ciara's
video for "Work" remind you of Beyonce's "Diva" video?
3. Why is everyone so surprised that
Chris Brown
actually pleaded guilty in the Rihanna assault case? Everybody knew he beat the living s*%# out of her.
4. Why does Bravo's new show
"NYC Prep"
look like it intends to be a real life version of "Gossip Girl?"
5. Why is Usher 's soon-to-be former wife,
Tameka Foster Raymond
plotting to take all he's got, while looking for a new divorce attorney??
6. Why are celebs
inadvertently
posting tweets of personal information (phone numbers, messages, etc.) on their public updates instead of sending it as a private direct message (DM)? Are they that damn illiterate?
7. After listening to Maxwell's
"Pretty Wings",
why do I have a funny feeling that women are conceiving left & right on that song?
8.
Eve
recently signed up to guest star on the new FOX series Glee-- why isn't she making appearances on any records is my question? Did she run out of
ghostwriters
??
9. After hearing
Teyana
singing Brandy's hit "I Wanna Be Down", Why hasn't Pharrell released an album out on this girl yet? This girl can sing
10. Why did
Black Eyed Peas
front-man, Will.i.am, stay true to the group's name, after assaulting celeb. blogger Perez Hilton & leaving him with an actual black eye.