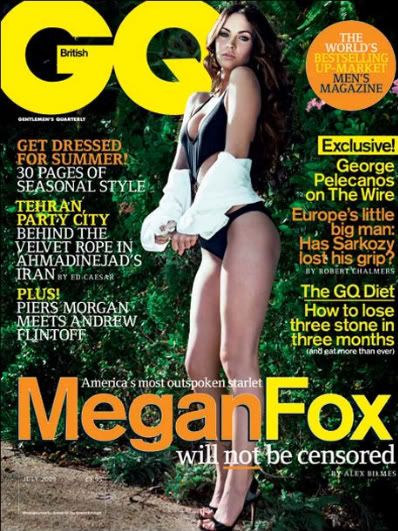 "My Job is to get up, take a shower, do my hair and look attractive."
...& the striking
Megan Fox
has achieved just that, covering
British GQ's
July 2009 issue.
Spread between the pages
swimwear-trendy,
--
Fox
manages to candidly speak, to the popular
mens magazine
. Expressing her feeling towards the business, & her "
promiscuous image"
.
"I have this sort of promiscuous image. People assume I'm really overtly sexually aggressive and that I'm this wild child. And I'm not like that at all. I would rather have an image that is wild and promiscuous than to go out of my way to be proper all the time."

J.Cherry